MASALLA •••7"••• BLACK VINYL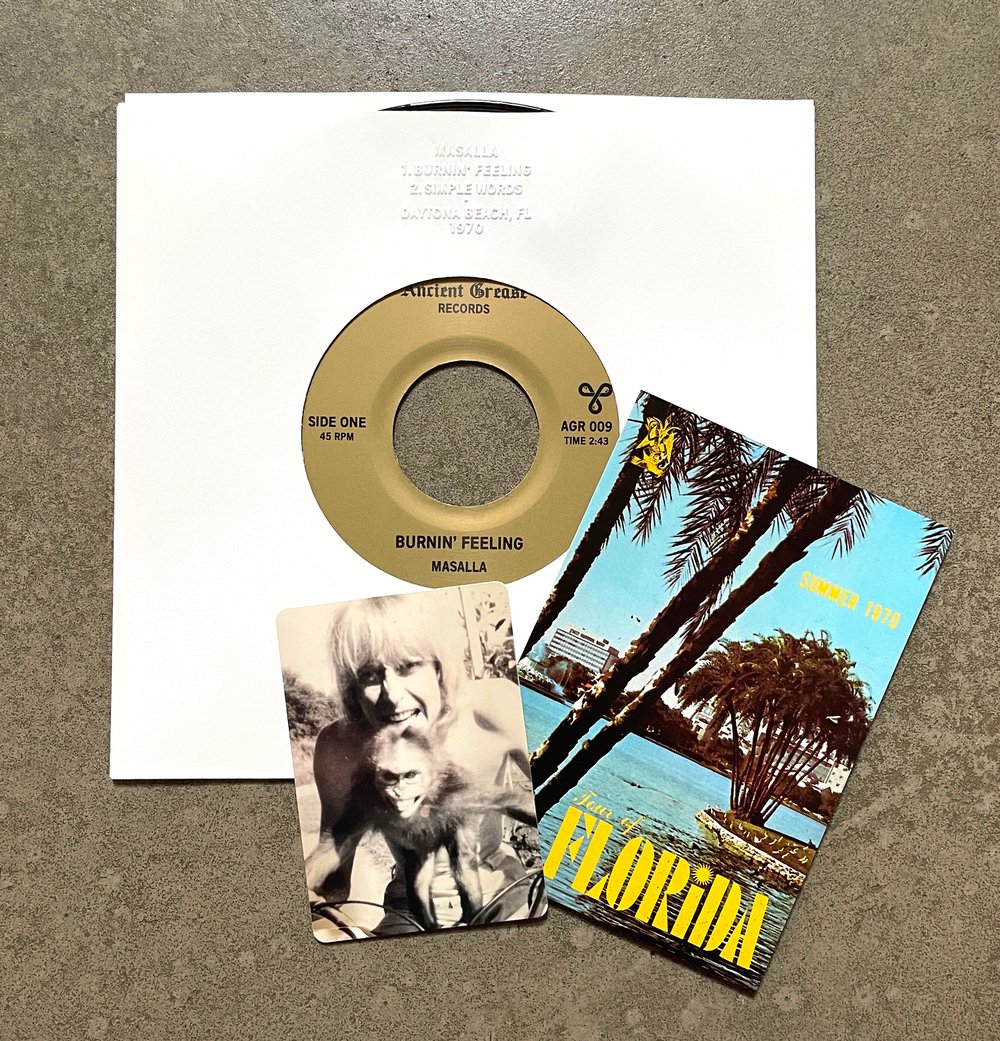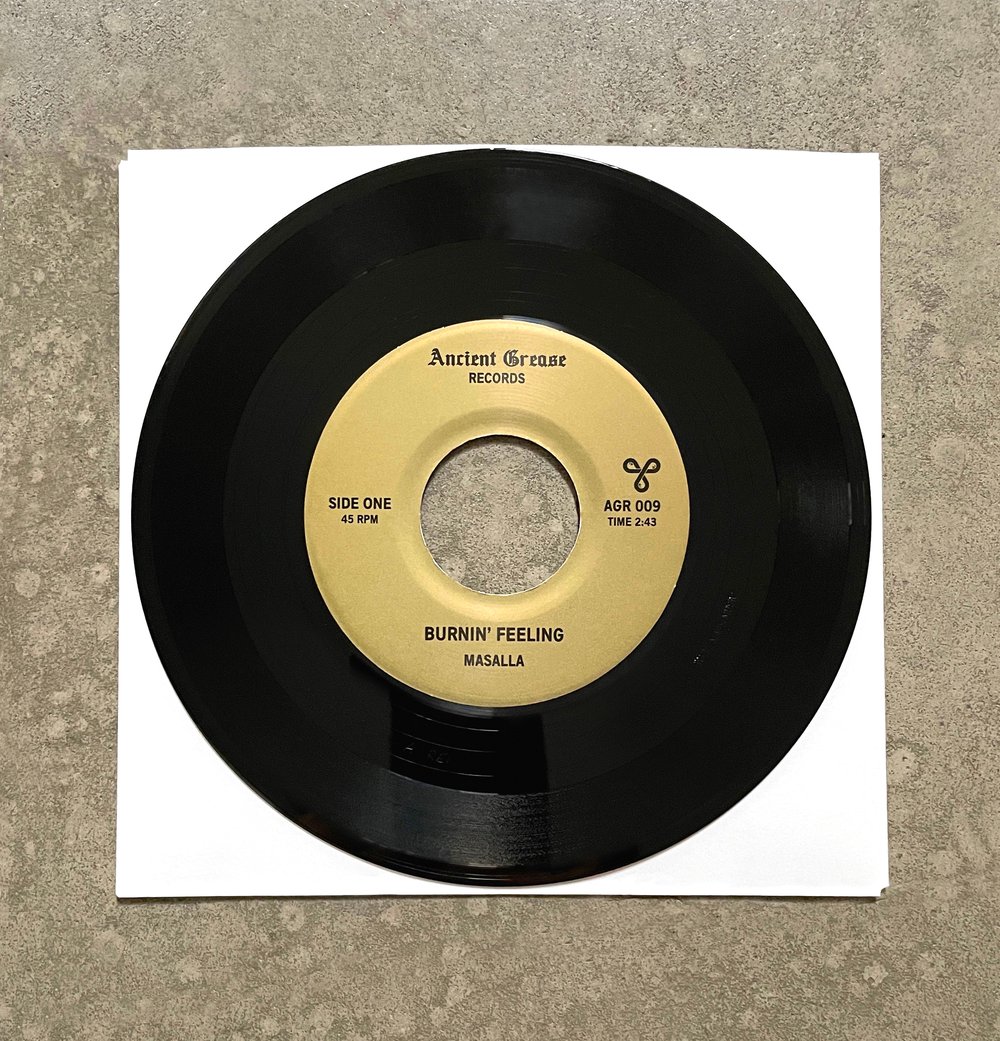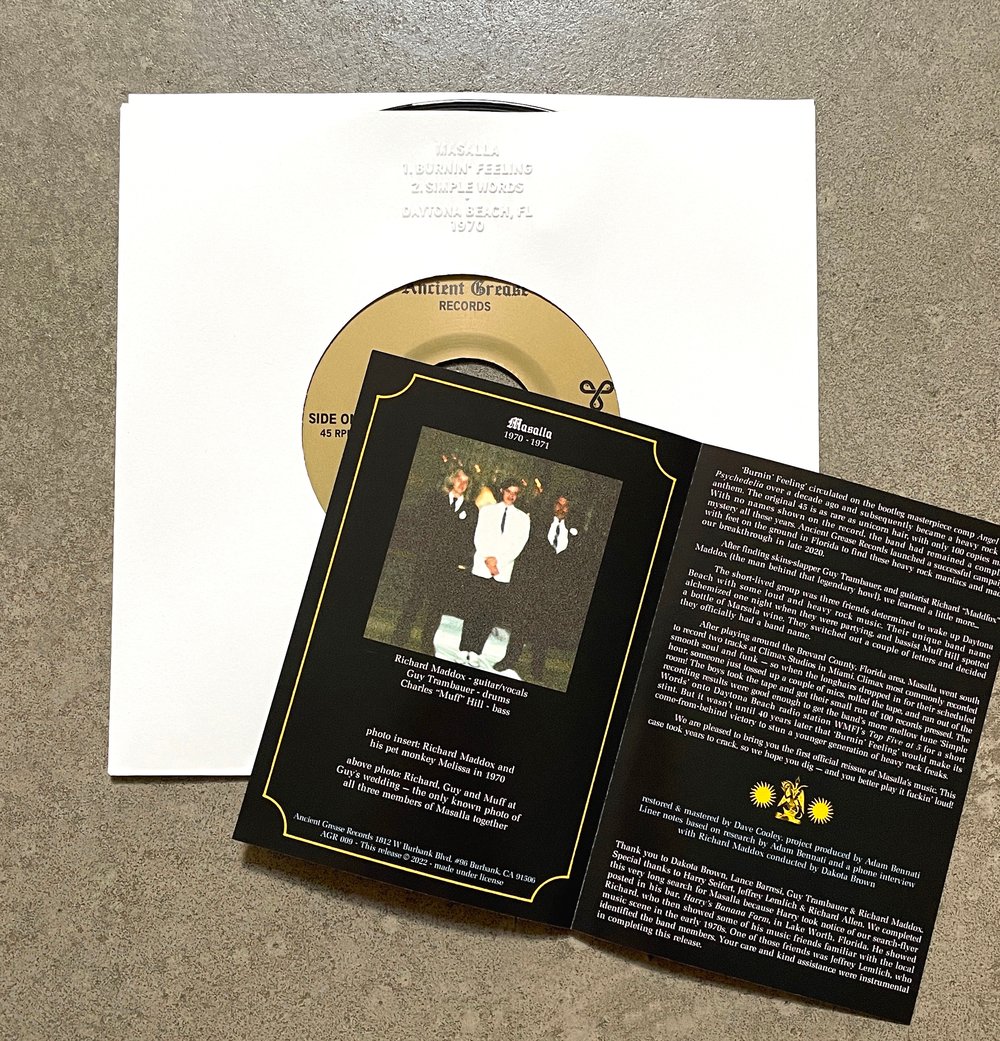 MASALLA - 7" record
This listing:
BLACK VINYL
includes: black vinyl record, ephemera art insert, travel brochure insert, embossed white 45 sleeve

Side A - "Burnin' Feeling"
Side B - "Simple Words"
'Burnin' Feeling' circulated on the bootleg masterpiece comp Angel Dust Psychedelia over a decade ago and subsequently became a heavy rock cult anthem. The original 45 is as rare as unicorn hair, with only 100 copies made. With no names shown on the record, the band had remained a complete mystery all these years. Ancient Grease Records launched a successful campaign with feet on the ground in Florida to find these heavy rock maniacs and made our breakthrough in late 2020. We are pleased to bring you the first official reissue of Masalla's music.
Recorded summer 1970 - Masalla were from the Daytona Beach, Florida area
=================================
500 TOTAL (1st pressing run)
breakdown:
ed. of 400 - Black Vinyl 7"
ed. of 100 - Splatter Vinyl 7" + screen printed mailer + inner box art
=================================

$3.95 for U.S. shipping and only $.50 more for each additional record
**note** we cannot combine orders that were placed separately. It's become too complex to track! Please order everything together or allow separate orders to ship in separate packages
**record shops** please email us at [email protected] if interested in wholesale
**international buyers** we have distribution in the UK from Forte, and in Europe from Clear Spot & Guerssen – so you may be able to get some AGR releases in local record shops or from their mailorder if you want to save on the shipping costs