DOM •••7"••• PICTURE SLEEVE - SPLATTER VINYL - EDITION OF 100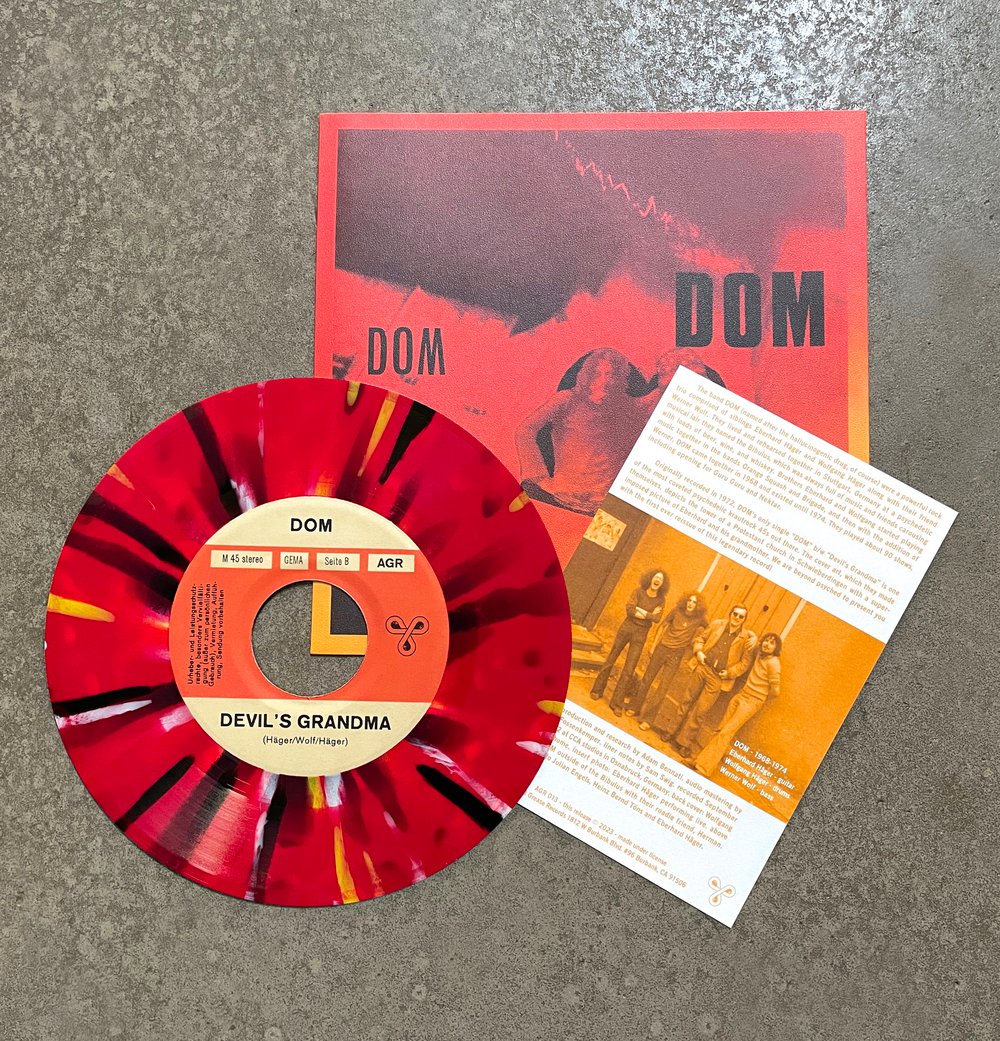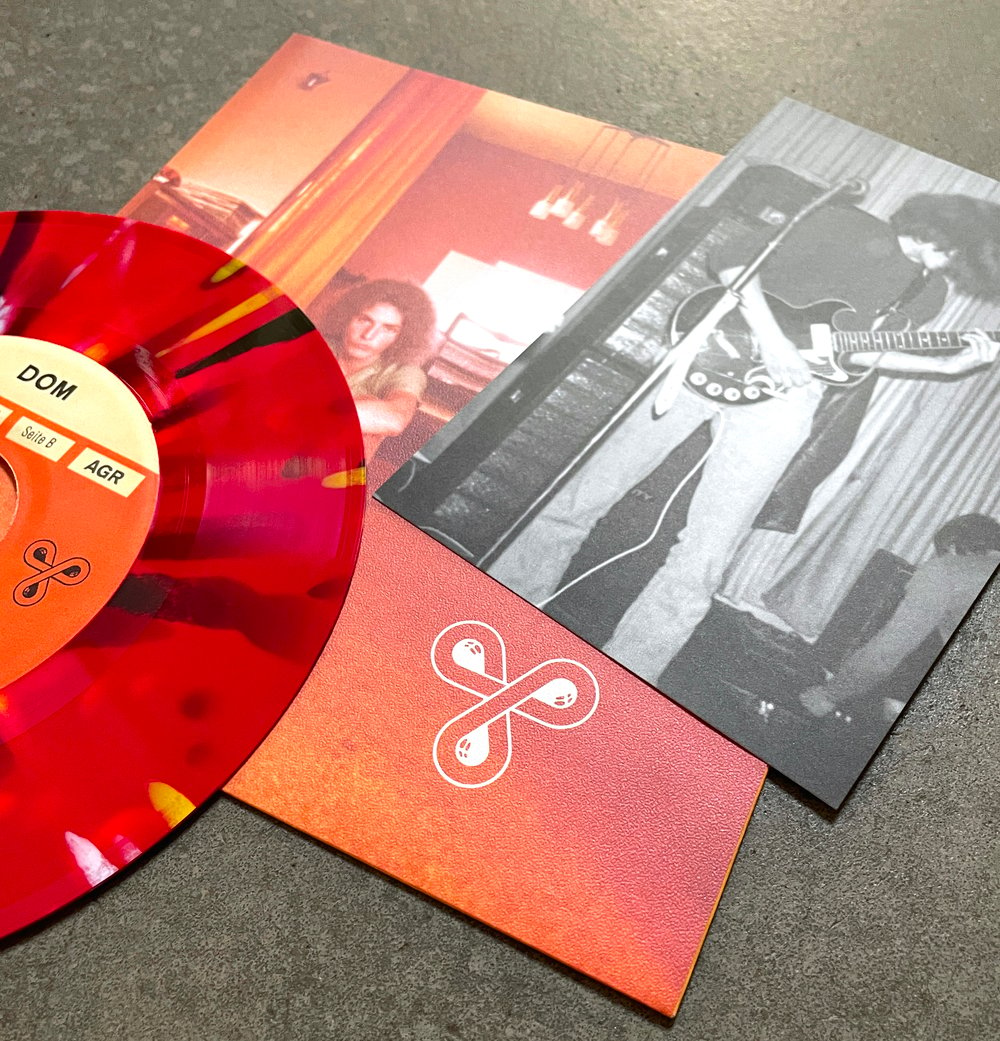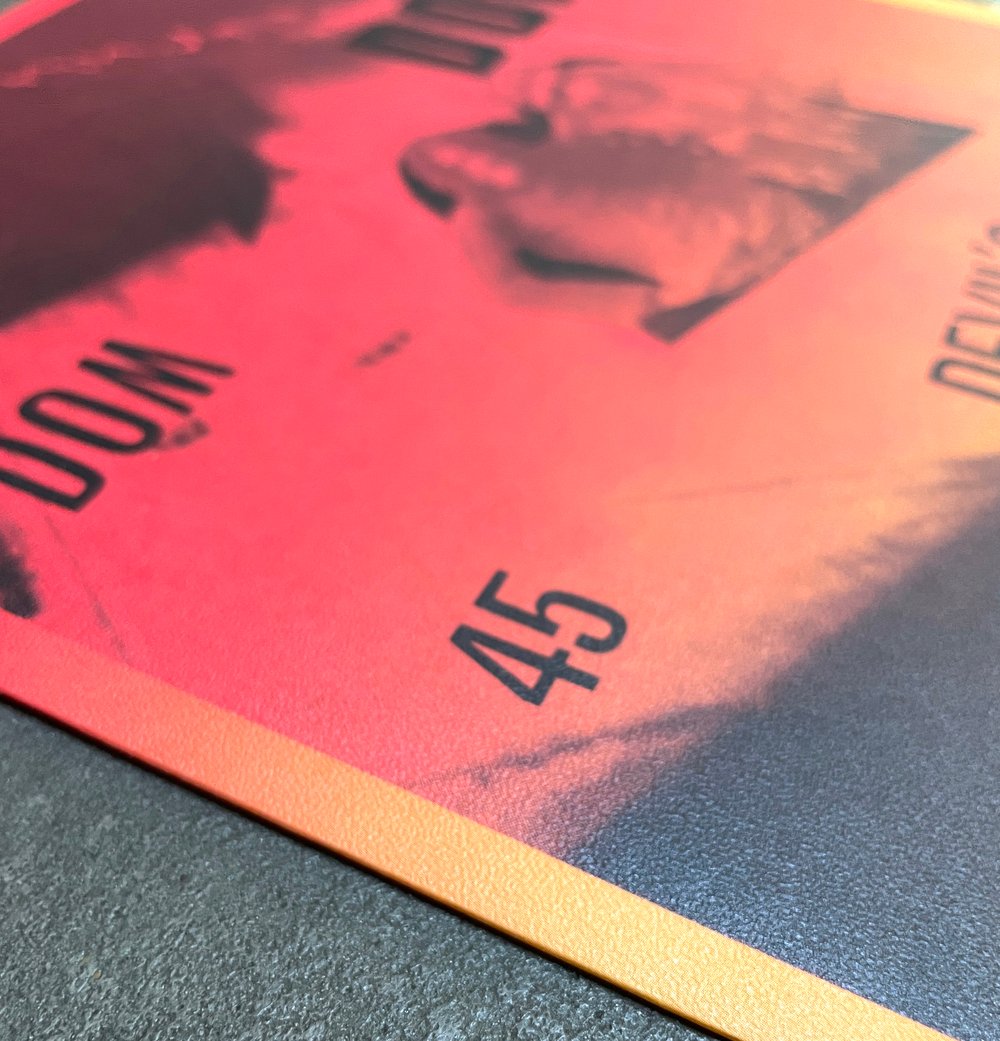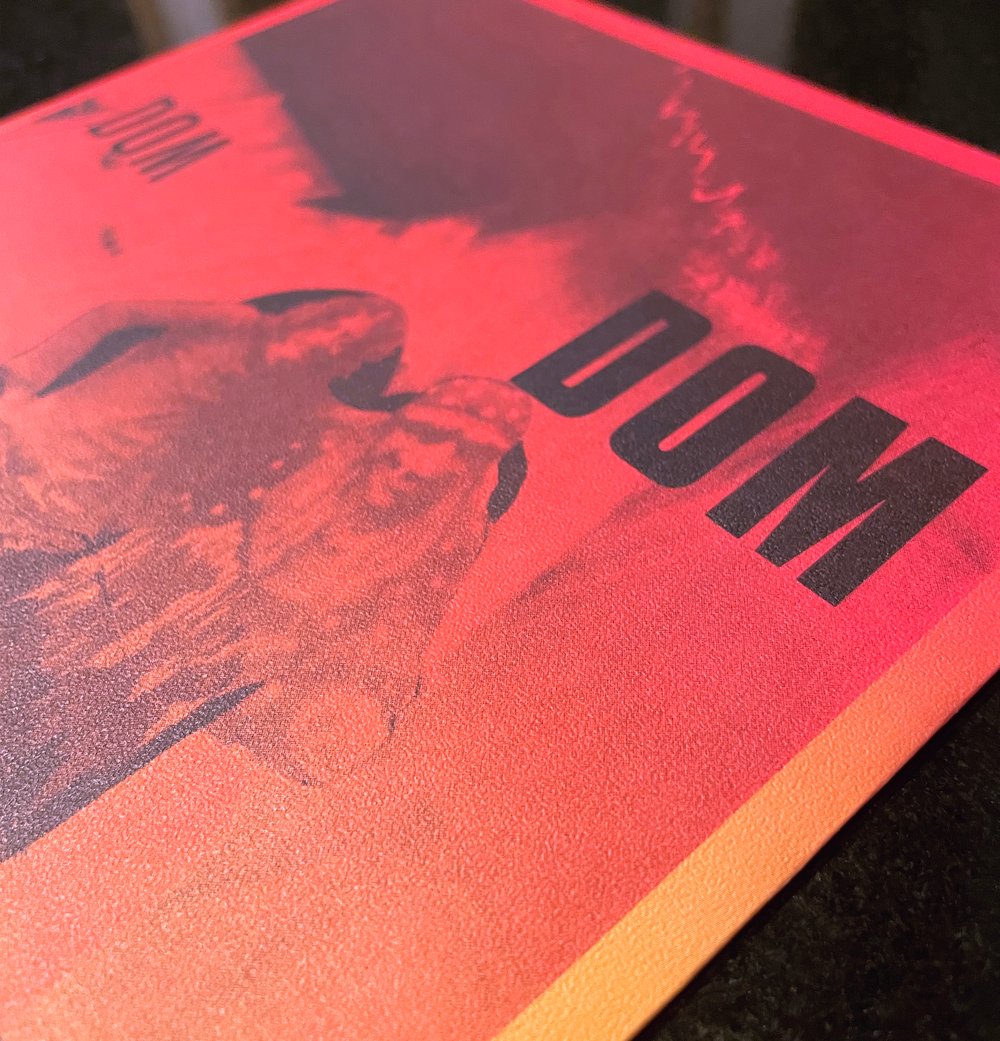 DOM - "Devil's Grandma" - 7" record
This listing:
SPLATTER VINYL w/ PICTURE SLEEVE
includes: splatter vinyl record, cardstock insert, old-style picture sleeve on textured paper

Side A - "DOM"
Side B - "Devil's Grandma"
The band DOM (named after the hallucinogenic drug, of course) were a powerful rock trio comprised of siblings Eberhard Häger and Wolfgang Häger along with their friend Werner Wolf. They lived and rehearsed together in Stuttgart, Germany at a psychedelic musical lair they named the Bibulus.
Originally recorded in 1972, DOM's only single "DOM" b/w "Devil's Grandma" is one of the most coveted psychedelic krautrock 45s out there. The cover art, which they made themselves, depicts the tower of a Protestant church in Schwieberdingen with a superimposed picture of Eberhard and his grandmother. We are beyond psyched to present you with the first ever reissue of this legendary record!
=================================
500 TOTAL (1st pressing run)
breakdown:
ed. of 330 - Black Vinyl 7" w/ picture sleeve
ed. of 100 - Splatter Vinyl 7" w/ picture sleeve
ed. of 50 - Lenticular w/ flip-image cover (Black Vinyl 7")
ed. of 20 - Deadstock original sleeve (Black Vinyl 7")
=================================

$3.95 for U.S. shipping and only $.50 more for each additional record
**note** we cannot combine orders that were placed separately. It's become too complex to track! Please order everything together or allow separate orders to ship in separate packages
**record shops** please email us at [email protected] if interested in wholesale
**international buyers** we will have distribution in the UK from Forte, and in Europe from Clear Spot & Guerssen – so you may be able to get some AGR releases in local record shops or from their mailorder if you want to save on the shipping costs