IRON CLAW - REMAINS TO BE HEARD - VOL. 2 [CASSETTE + 48 PAGE ART BOOK] •• BLACKOUT - ED. OF 5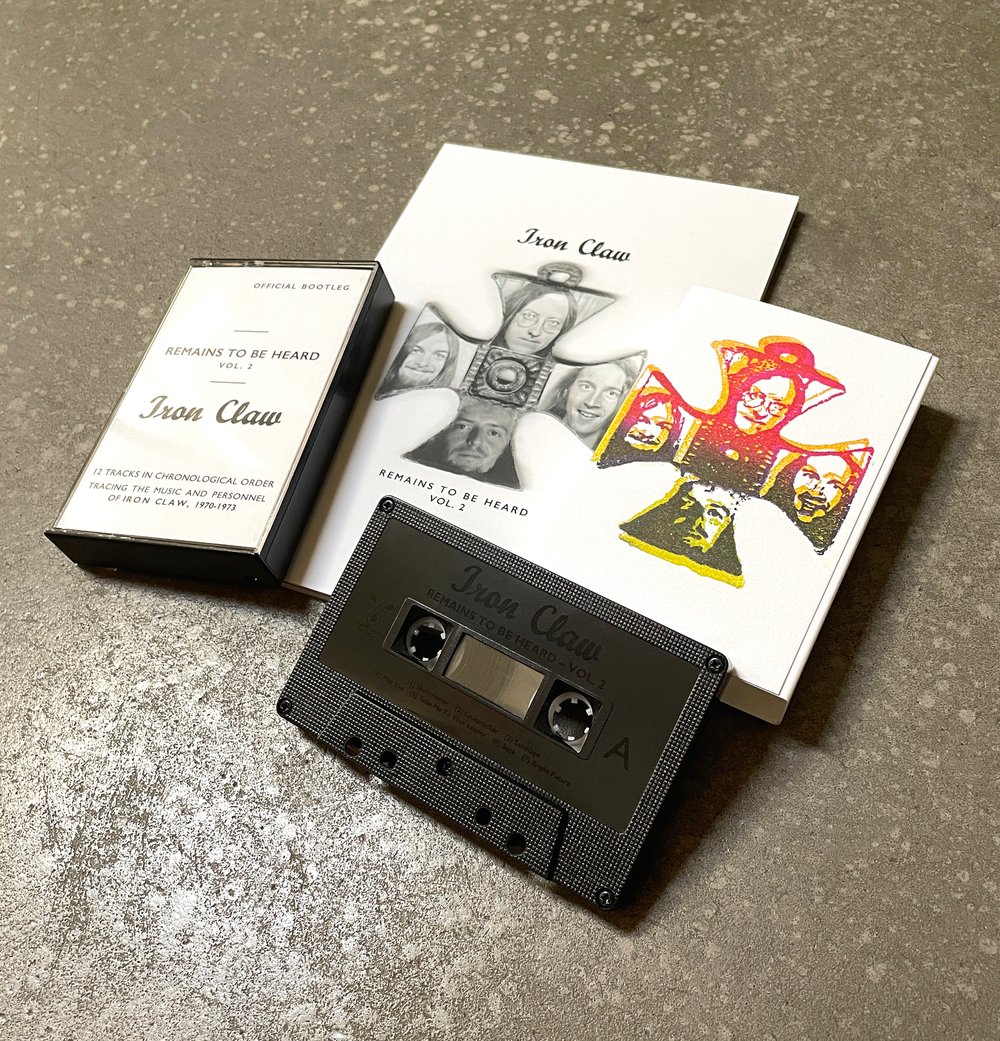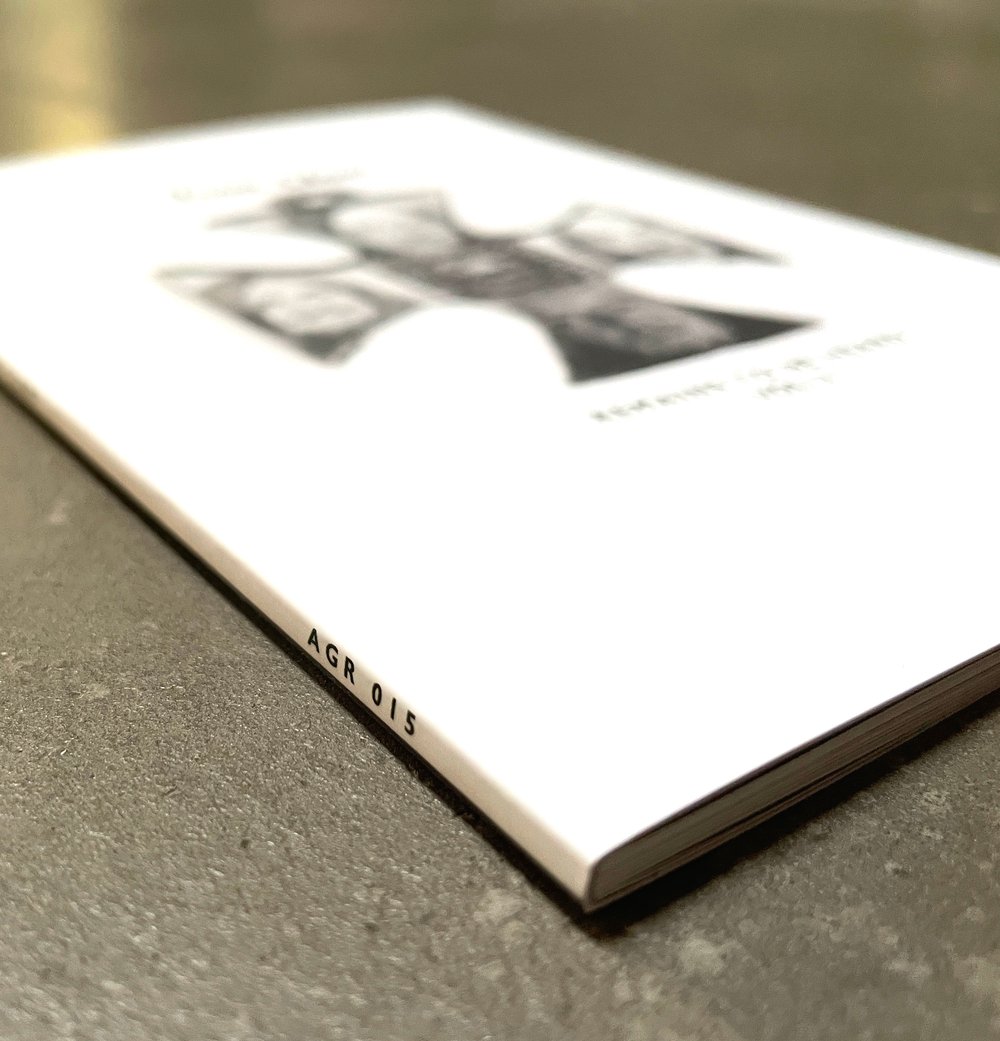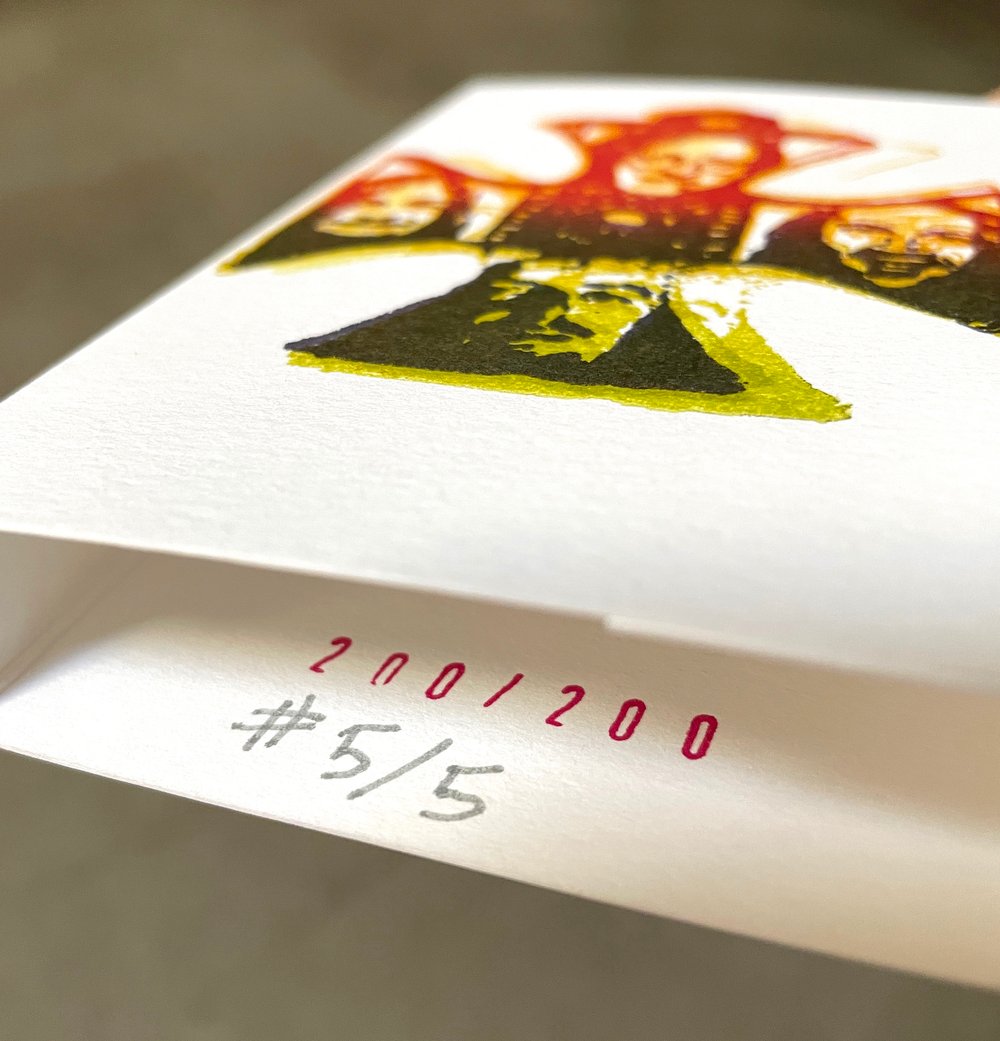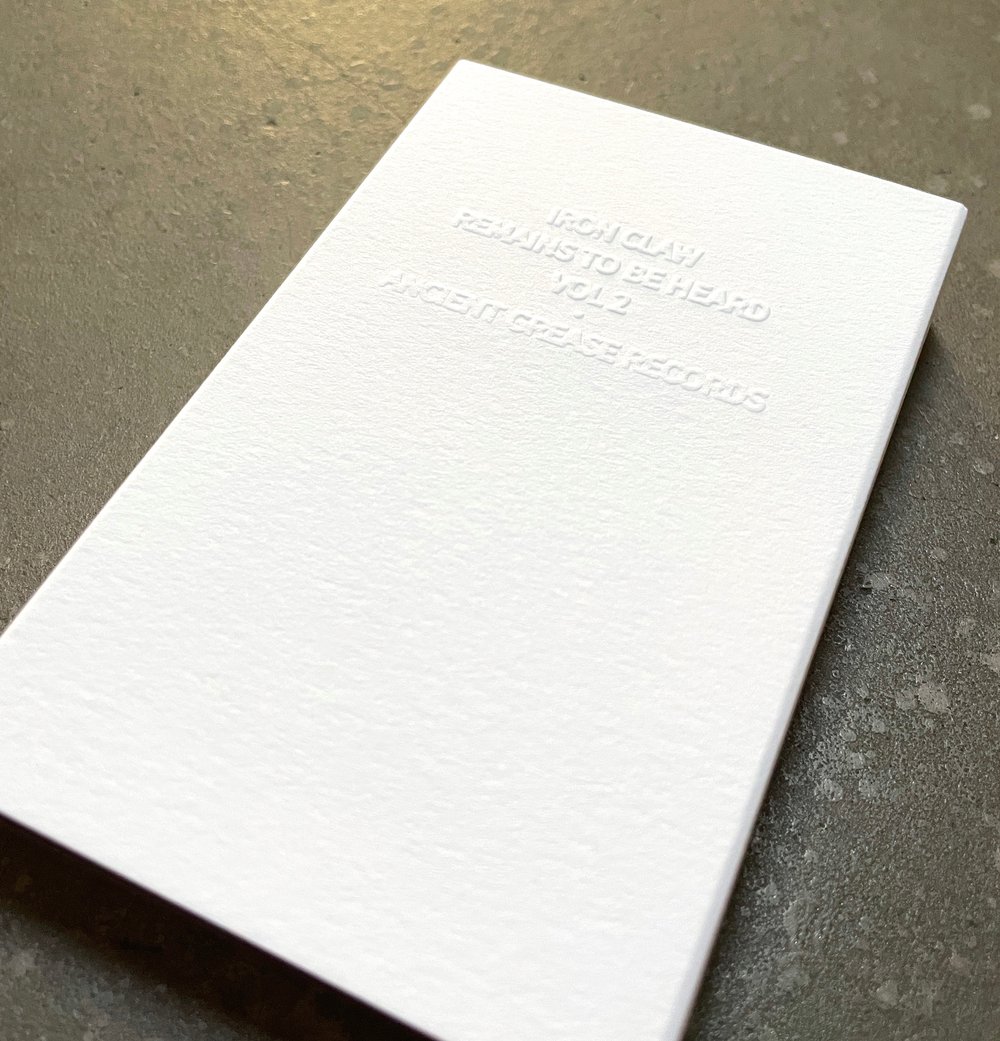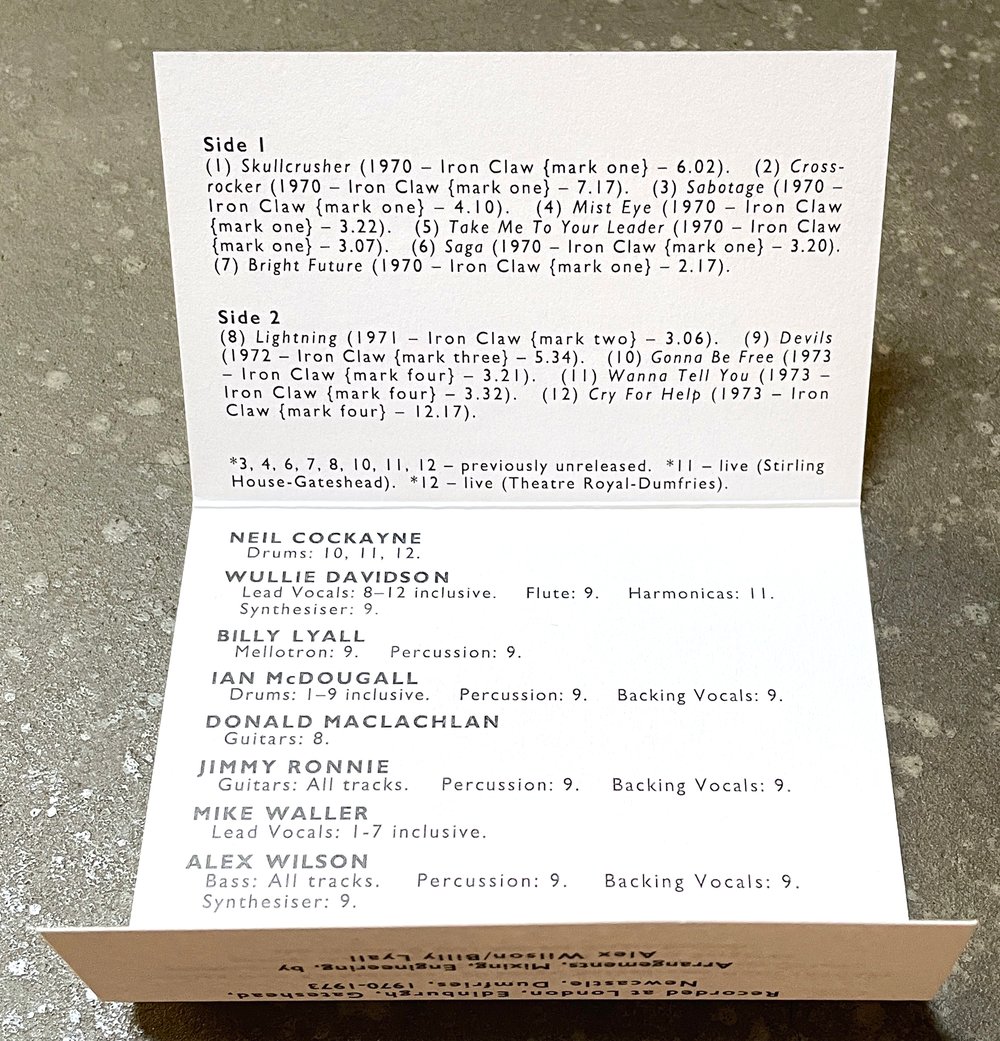 IRON CLAW - Remains To Be Heard - Vol. 2 [cassette + 48 page art book]
This release is the counterpart follow-up to our Iron Claw release from 2021. The concept is based on the very first Iron Claw release from 1975 called 'Remains To Be Heard'. It was a retrospective cassette compilation with a simple black & white j-card, created by Alex Wilson for Iron Claw's fans, shortly after the group broke-up. Only 51 copies existed. Alex intended to make a second volume and release it in 1976, but never did. Well... we did it now! Eight of the twelve tracks on this cassette are Iron Claw tracks that have never been released!
This release also includes a 48 PAGE art book full of Iron Claw images (expanded version of our initial Remains To Be Heard book)
=================================
THIS LISTING:
'Blackout' Design (black ink printed on a black shell) - EDITION OF 5
includes: black 70's style studded shell cassette with black ink imprinting / printed J-card on high quality cover stock, based on Alex's original 1975 design / numbered outer card sleeve with rubber-stamped Iron Claw image and embossed text / additional 1-5 hand numbering / 48 page soft cover art book
Track listing:
Side A - (1) Skullcrusher. (2) Crossrocker. (3) Sabotage. (4) Mist Eye. (5) Take Me To Your Leader. (6) Saga. (7) Bright Future.
Side B - (8) Lightning. (9) Devils. (10) Gonna Be Free. (11) Wanna Tell You. (12) Cry For Help.
*tracks 3, 4, 6, 7, 8, 10, 11, 12 are previously unreleased

=================================
200 TOTAL COPIES SOLD - ONE CASSETTE RUN ONLY

breakdown:
edition of 100 - Yellow Blank Tape Design - cassette tape + outer card sleeve + 48 page art book
edition of 95 - Printed Shell Design - cassette tape + outer card sleeve + 48 page art book
edition of 5 - 'Blackout' Design (black ink printed on a black shell) - cassette tape + outer card sleeve + 48 page art book
=================================
$3.75 for U.S. shipping and only $.50 more for each additional tape and/or record
**note** we cannot combine orders that were placed separately. It's become too complex to track! Please order everything together or allow separate orders to ship in separate packages